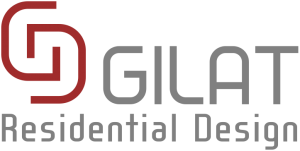 After many years in the industrial world as a Mechanical Engineer, Ronen Gilat founded Gilat Residential Design. Turning an occasional project into a full-time occupation, Ronen designs new residential homes, additions, and existing home renovations. His work creates comfortable living spaces that reflect the clients' personal style, with sensitivity to flow and function to suit their needs and preferences. Ronen's personal attention to each client and reasonable fees make him an excellent choice for your project.
In partnership with the clients, Ronen approaches his design process from a holistic perspective, stressing functionality and clean design. His engineering background and creativity give him a unique eye for details and spatial placement, and he sees the collaboration with the client as the most important aspect of any project.
The process begins with an initial meeting to determine goals, objectives, timeline, and budget for the project. Based on the information gathered, Ronen creates a detailed drawing set which eliminates contractor's guesswork, avoids unpleasant surprises during construction, and meets all codes and permit requirements.
Ronen also offers project management services during construction. Providing unsurpassed customer service, Ronen closely monitors the projects from inception through completion, and is available to discuss any concerns that may arise during the construction phase to ensure the clients' complete satisfaction.
Design Services:
• New Homes
• Home Additions
• Home Renovations
• Kitchen and Baths
• Decks and Garages
• Outdoor spaces
Drawing services:
• Existing Layout
• New Layout Design
• Construction Details
• Electrical
• Water and Gas Plumbing
• Modifications to existing plans
Sample Projects:

ACS Complete Home Renovation

Herland Kitchen Renovation

2031 Lyttonsville Rd, Silver Spring, MD 20910
Copyright © 2020 Ronen Gilat. All Rights Reserved.